ADMISSION For All CARP Members and Their Guests is FREE
Date: Wednesday, October 9, 2013 Time: 7:00 pm to 9 pm – Doors open at 6:45pm
Get Your Money!  – Understanding Ontario's Tax Credits and Benefits for Seniors (presented by the Ontario Ministry of Finance)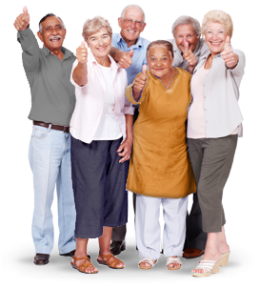 Are you receiving all of the Ontario tax credits and benefits you are entitled to? Do you know about the:
·         Healthy Homes Renovation Tax Credit
·         Ontario Trillium Benefit (Sales Tax Credit, Energy and Property Tax Credit, Northern Ontario Energy Credit)
·         Senior Homeowner's Property Tax Grant
·         Guaranteed Annual Income System (GAINS)
·         Non-refundable tax credits such as the disability amount and medical expenses.
Attend this seminar to see what credits and benefits you may qualify for, how to apply for them, and how to obtain additional information.
One of the seminar's key messages is to file your tax returns – even if you don't owe any tax – and get your money.
Although the seminar is not intended as a discussion on individual tax situations there should be time allotted at the end for a general question and answer period.
We will also be holding our AGM to elect new officers. This is your chance to get involved…
** FREE ADMISSION. Free Light Refreshments ** Free Underground Parking. ALL seminars are held at St. George on Yonge, 5350 Yonge Street at Churchill Avenue NW corner, North York. FREE underground parking – enter from Churchill Ave. Located on the west side of Yonge between the North York Centre and Finch subway stations.
Location: St. George on Yonge, 5350 Yonge Street at Churchill Avenue NW corner, North York. FREE underground parking – enter from Churchill Ave. Located on the west side of Yonge between the North York Centre and Finch subway stations. Click here for map