Information posted October 2, 2013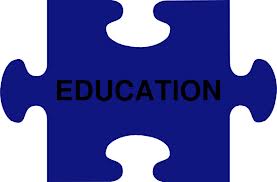 Planning and Caring for You and Your Family
CARP Halton Chapter is pleased to introduce an information-packed Education Series developed by many of our Chapter Partners. Each participating Partner representative has taken responsibility for at least one of the information sessions in the series to either deliver the session themselves or arrange for an affiliated specialist to do so. The CARP Halton Chapter Board of Directors thanks the following contributors for lending their expertise to develop what promises to be an unprecedented interactive 9-part series designed for those aged 45 and older.  This series is in addition to the regular Community Meetings held each month in both Milton and Burlington.
We thank Jill Voytek of Solutions for Aging who worked with the participating Partners to develop the series format and define a line-up of progressive educational content to tie with our "Aging Wisely" theme. The following is a list of those Partners:
Burlington Memorial Gardens
Canadian Christian Tours
Chartwell Oakville Retirement Residence
Disability Tax Solutions
Halton Healthcare ConnectCare, WorkFit Total Therapy Centre, Oakville Hospital Footcare & Orthotic Centre
Hear More Canada
Home Instead Senior Care
Royal Botanical Gardens
Royal LePage Burloak Real Estate Services
Shoppers HomeHealthCare, Burlington
Face the Future with Confidence
Although there is no roadmap for life, you can take control of your future by being well informed about important decisions and choices. We all know change is inevitable and life sometimes throws you a curveball – but don't wait for circumstance to dictate your next move.
Participate in this informative and interactive series presented by CARP Halton Chapter & delivered by our CARP Halton Partners and learn more about how to face the future with confidence. Live long, live better!
We thank Chartwell  Oakville Retirement Residence for generously hosting this series. Their comfortable setting will contribute to a very postive experience. We do encourage people to attend all of the sessions to gain maximum benefit and to also learn more about the impressive extent of the resources available within the Halton Region to help each one of us face each phase of our future with confidence.
The Details
LOCATION: Chartwell Oakville Retirement Residence, 180 Oak Park Blvd. Oakville, ON L6H 0A6
TIME: Check in at 6:30 pm. Formal session starts at 7:00 pm and ends at 9:00 pm. Interactive discussion or question and answer will occur either during the presentation or at 8:30 pm after the formal presentation, depending on the presenter.
DATES: See chart below for topic and date. Each is on a Wednesday each month from October 2013 to June 2014.
DATE
SUBJECT
Wed. Oct. 16, 2013
Advanced Planning – What is it and why it is so   darn important

What   to plan for / what can happen if you don't plan
Will   I outlive my money? Health risk vs. longevity risk

Wed. Nov. 20, 2013
Living Well / Taking Care of Yourself

Footcare   for all / diabetic and arthritic footcare
Hearing   health – (How we hear. Causes and types of hearing loss,   preventive measures: why you should have an annual hearing test. The effects   of untreated hearing loss. Financial assistance available for hearing aids.   Free hearing screenings and hearing aids cleanings can be done at the session as well)
Pain   management (the role of exercise, what to know about drug treatment)
Managing   incontinence with exercise

Wed. Dec. 4, 2013
Living Well / Taking Care of Yourself

Food   matters! Good nutrition and the importance of food appeal
 The   importance / benefits of fitness (what to do and why at each life stage)
The   proven benefits of social interaction /travel companionship
  Horticultural   therapy
  Other   social interaction options
  Requiring various degrees of care

Wed. Jan. 15, 2014
Starting a new chapter/finding new meaning – applies to various life stages from   semi-retirement, retirement
Wed. Feb. 19, 2014
Staying at home

How   to be prepared in case of a medical emergency
Preventing   a fall (what to consider, what to disclose to professionals, what   to ask)
Home   safe home / assistive devices
How   to be prepared in case of a medical emergency

Wed. Mar. 19, 2014
Weighing Your Options – Housing and Care

Your   home – leveraging your most valuable asset for your future /To stay or to go?   Weighing the benefits of staying put or selling your home / How to right-size   your future
What you need to know about moving
Finding money: deferring property tax, assistive device programs, home   modification programs, tax credits and other helpful programs

Wed. Apr. 16, 2014
Weighing Your Options – Housing and Care

"I'm   Staying Put!" How to thrive at home and knowing when it's time for change –   Including nutrition & exercise options among the factors.
Navigating   the continuum of senior housing and care options (across the life stages) –   what the options are, what questions to ask, costs and eligibility,   understanding the differences
How   to choose the right retirement residence for you related to cost, present   & future care requirements, life style

Wed. May 21, 2014
Caregiver Alert

The   cost of care and how you can plan / coping with the challenges of paying for   and providing care   
Caregiver   stress/burnout & respite care
Caring   for those with memory loss / caregiver support – outside expert
Issues   facing caregivers, particularly family members, including dealing with   incontinence that can't be managed.                                                

Wed. June 11, 2014
  End of Life / Coping After Loss

Bereavement   (learning to   cope, coming to terms with loss, learning to ask for help)
Community-based   end of life care
Understanding   the difference between palliative vs. hospice care
COST:
CARP Members: $5.00 per session or $25.00 for full series – tax receipt
Non Members:  $10.00 per session or $50.00 for full series – tax receipt
ALL PROCEEDS WILL GO TO THE ALZHEIMER'S SOCIETY OF HALTON/HAMILTON
CARP HALTON CHAPTER: A NEW VISION FOR AGING
To Register: Contact Tom Carrothers by phone, 905-319-7345 OR email,  [email protected]