Information posted December 4, 2013
Bringing our community meetings to a close for 2013 we held Social evenings in both Milton and Burlington. We were very pleased with the number of members and their friends who attended at Milton and we look forward to an increasing level of support at this location as we go into 2014.  As expected at Burlington our room was full to overflowing.
Excellent food, provide by the  Chartwell Oakville Retirement Residence…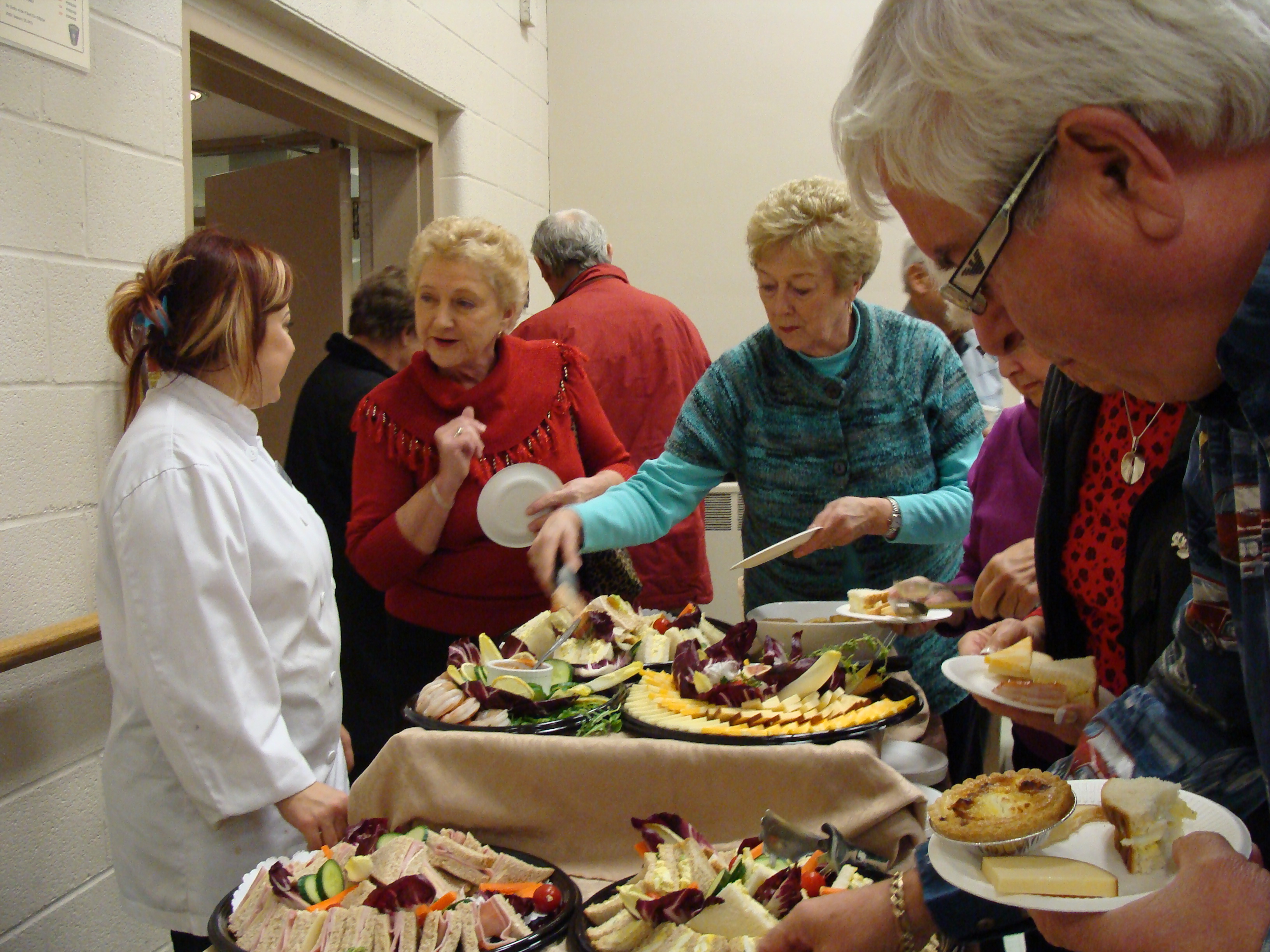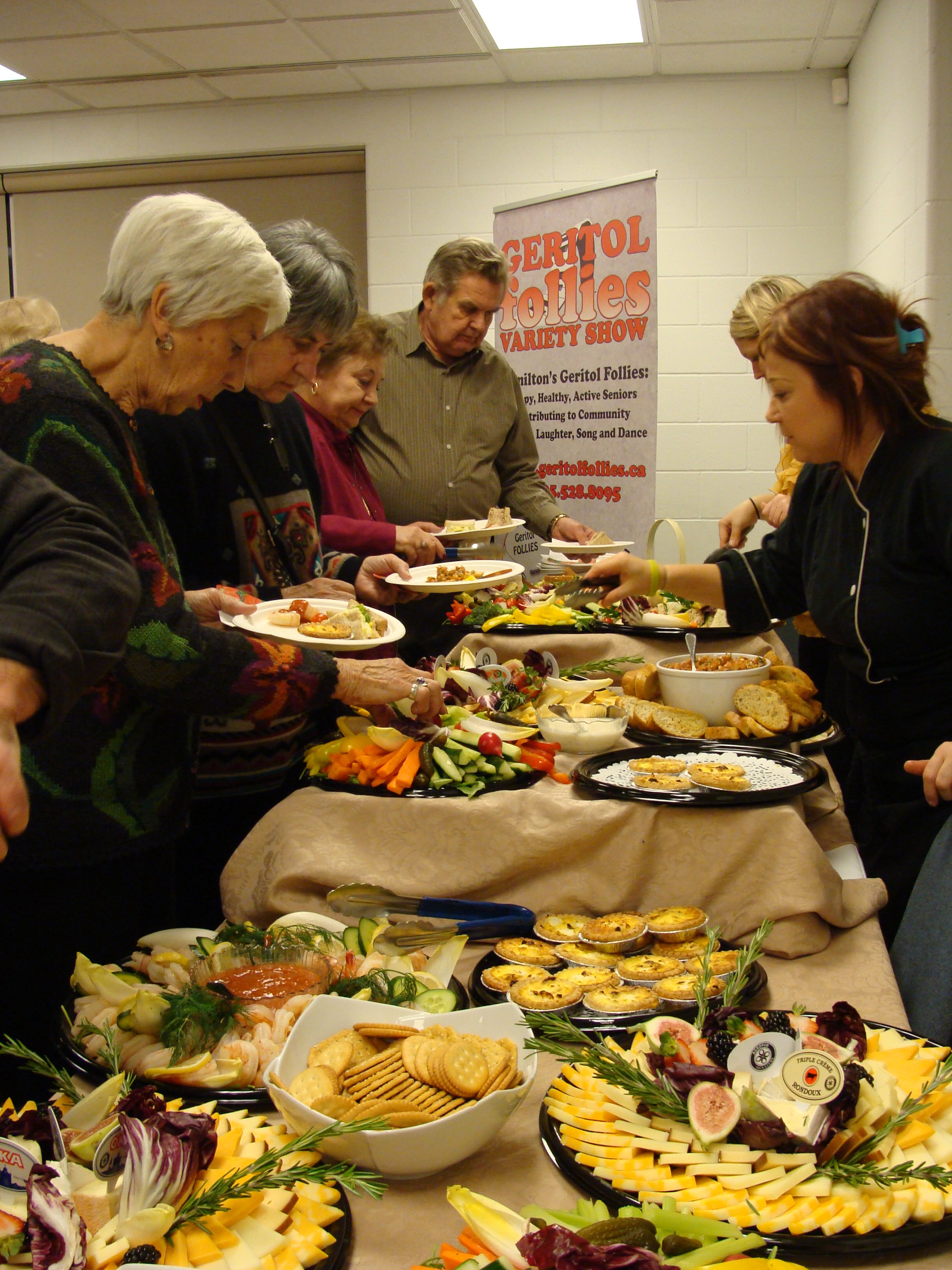 and terrific entertainment by Oakville's "Rock'n' Seniors" made for a great night out at both locations.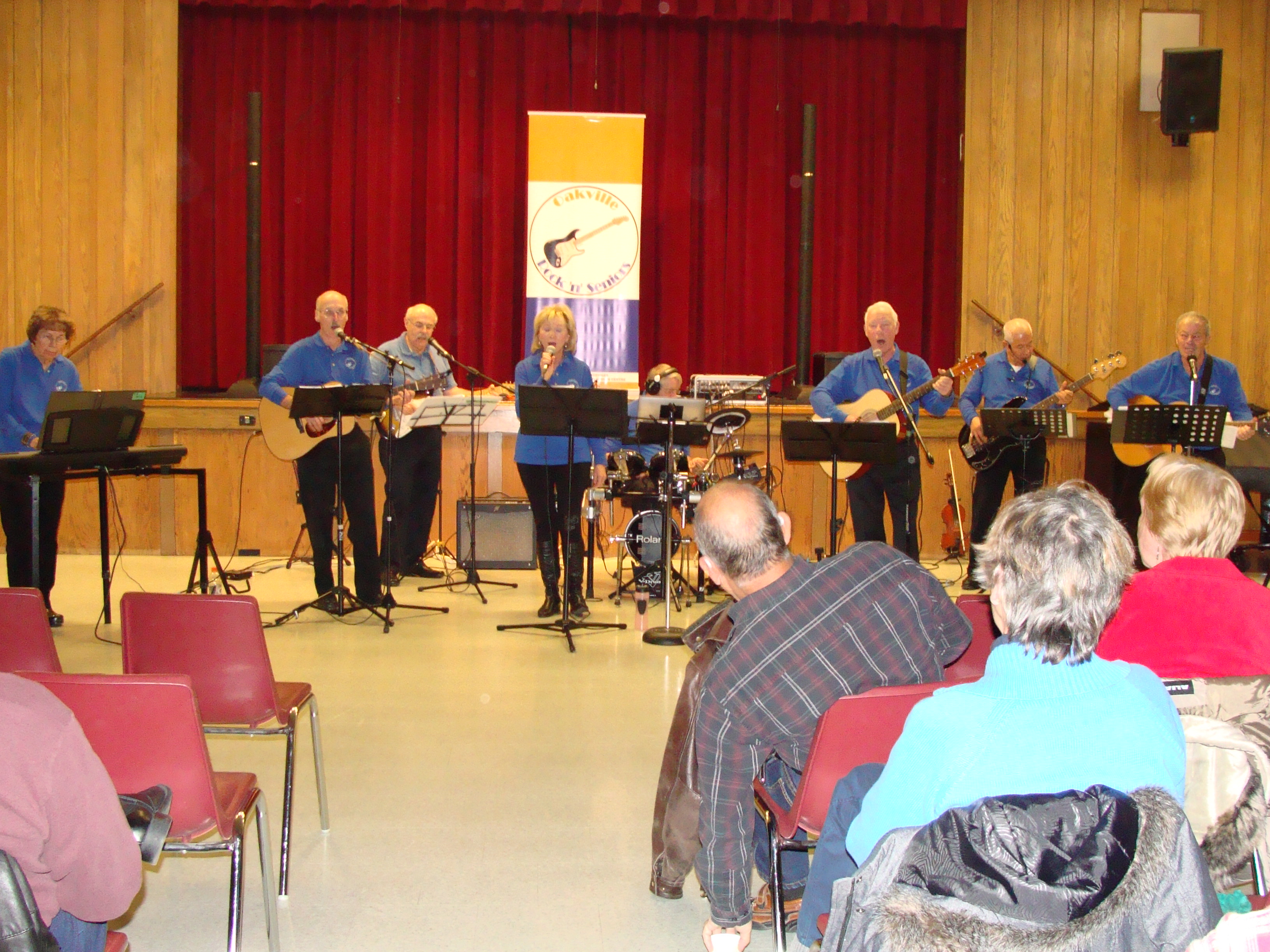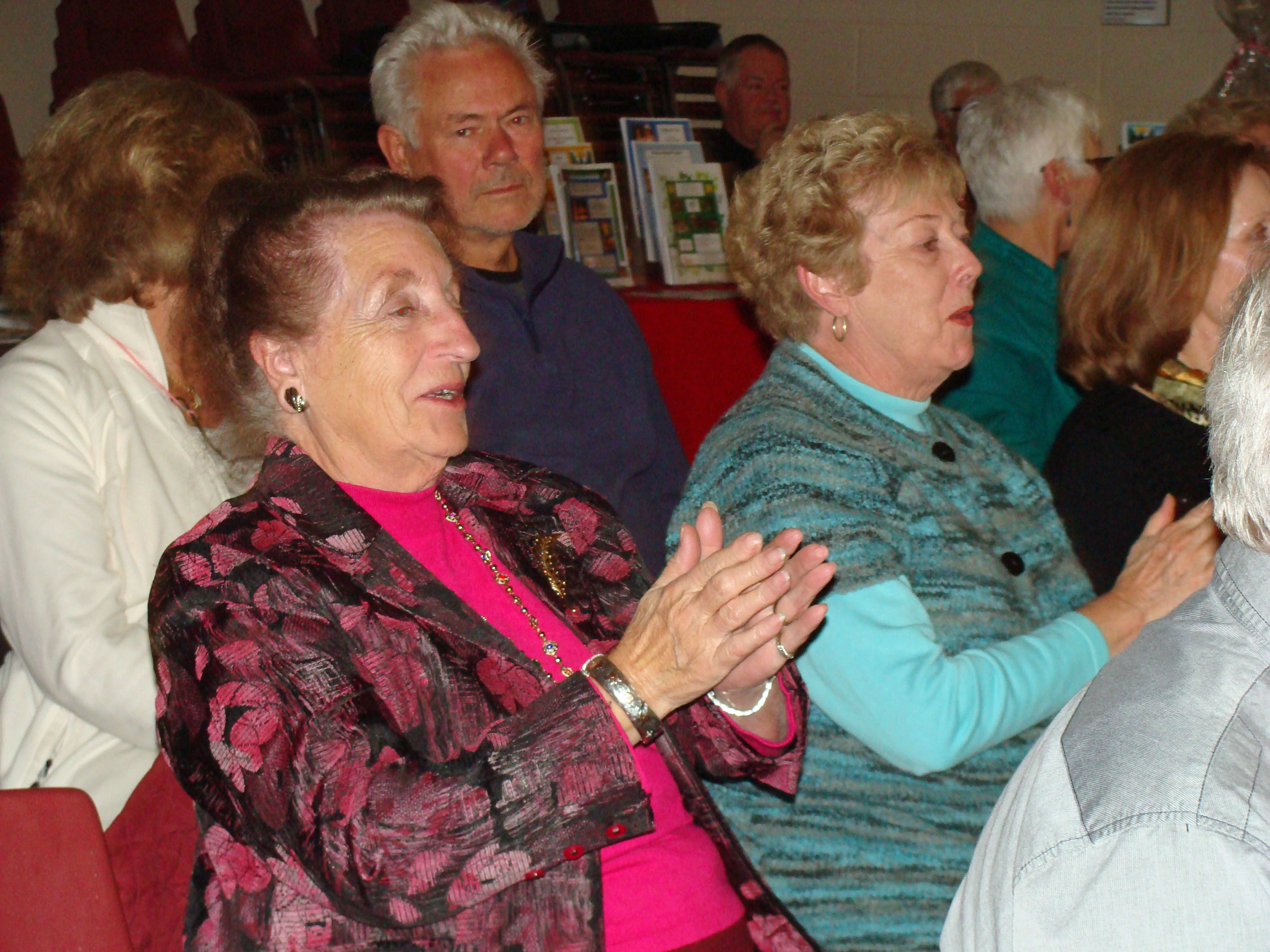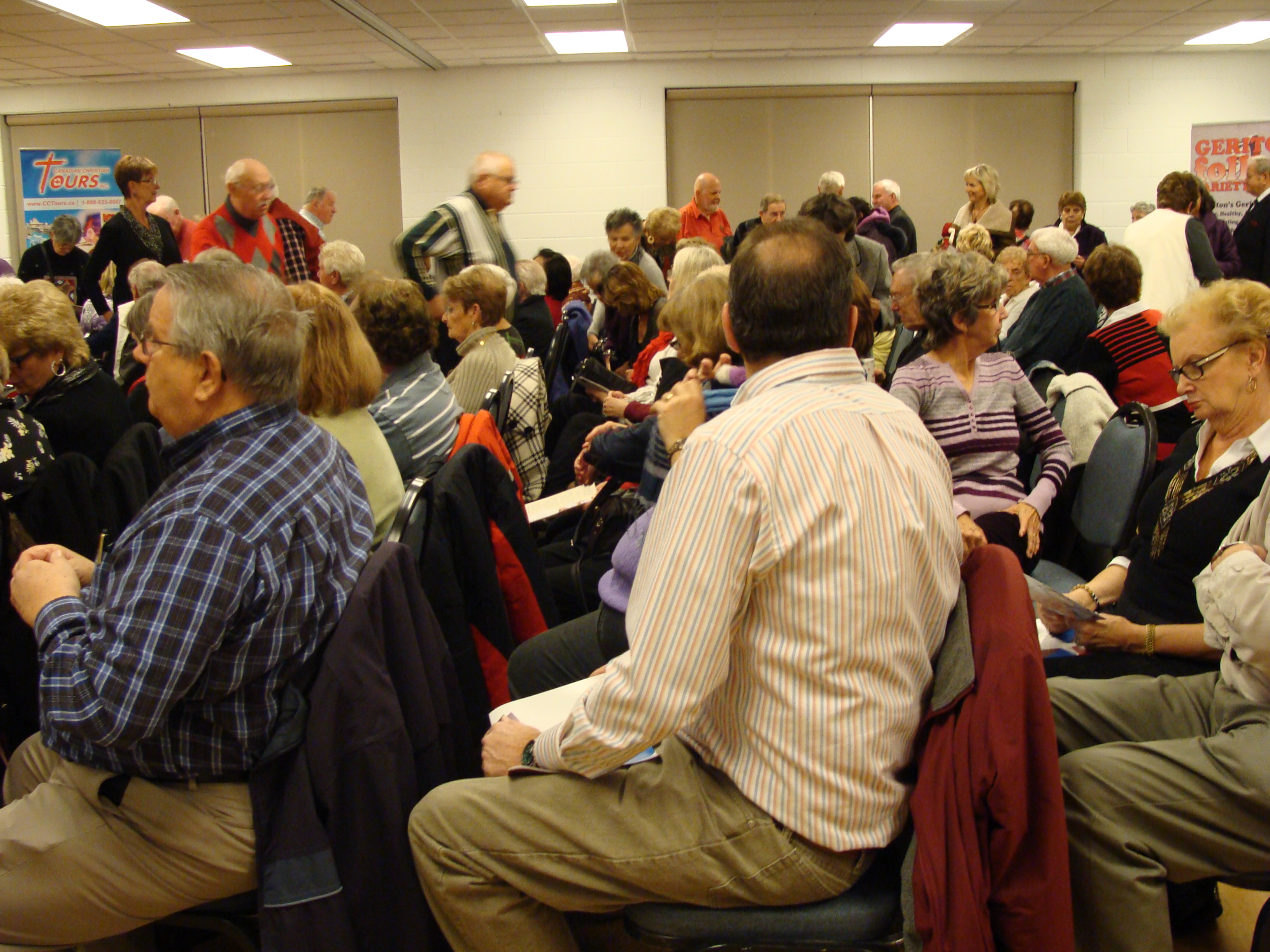 Sponsors are a mainstay in helping us bring our monthly presentations to you and their support for our Social evenings was nothing short of fantastic. Please click on the links below for more information about these companies.
We welcomed the following sponsors at both our Milton and Burlington meetings:
As mentioned refreshments were available throughout the evening at both locations and were provided by Chartwell Classic Retirement Residence of Oakville.
In addition joining our sponsors at Milton we welcomed:
Milton Orthotic and Wellness Centre
And joining us at Burlington we also welcomed:
We would also like to thank our Sponsors for their generous donation of door prizes. Below are the winners at Milton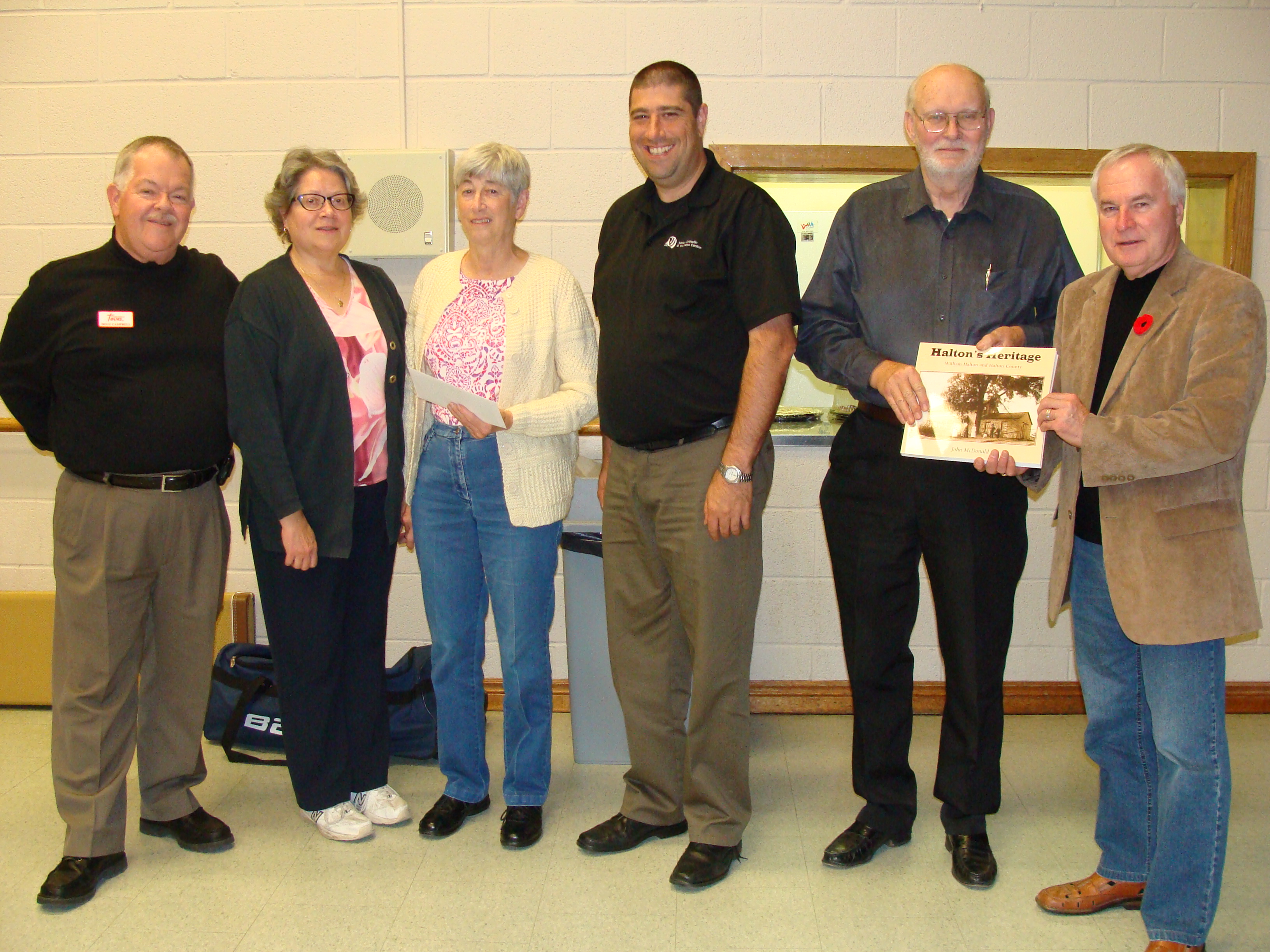 Shown from left to right: Doug Campbell of Canadian Christian Tours who presented a poinsettia to Sylvia Unger,  Heather McCorquordale with her $200 gift certificate presented by Angelo Posteraro  of Milton Orthotics and Wellness Centre, and Neil McVittie who was presented with "Halton's Heritage"  presented and written by John McDonald of Halton Sketches Publishing..
Winners at Burlington are shown here…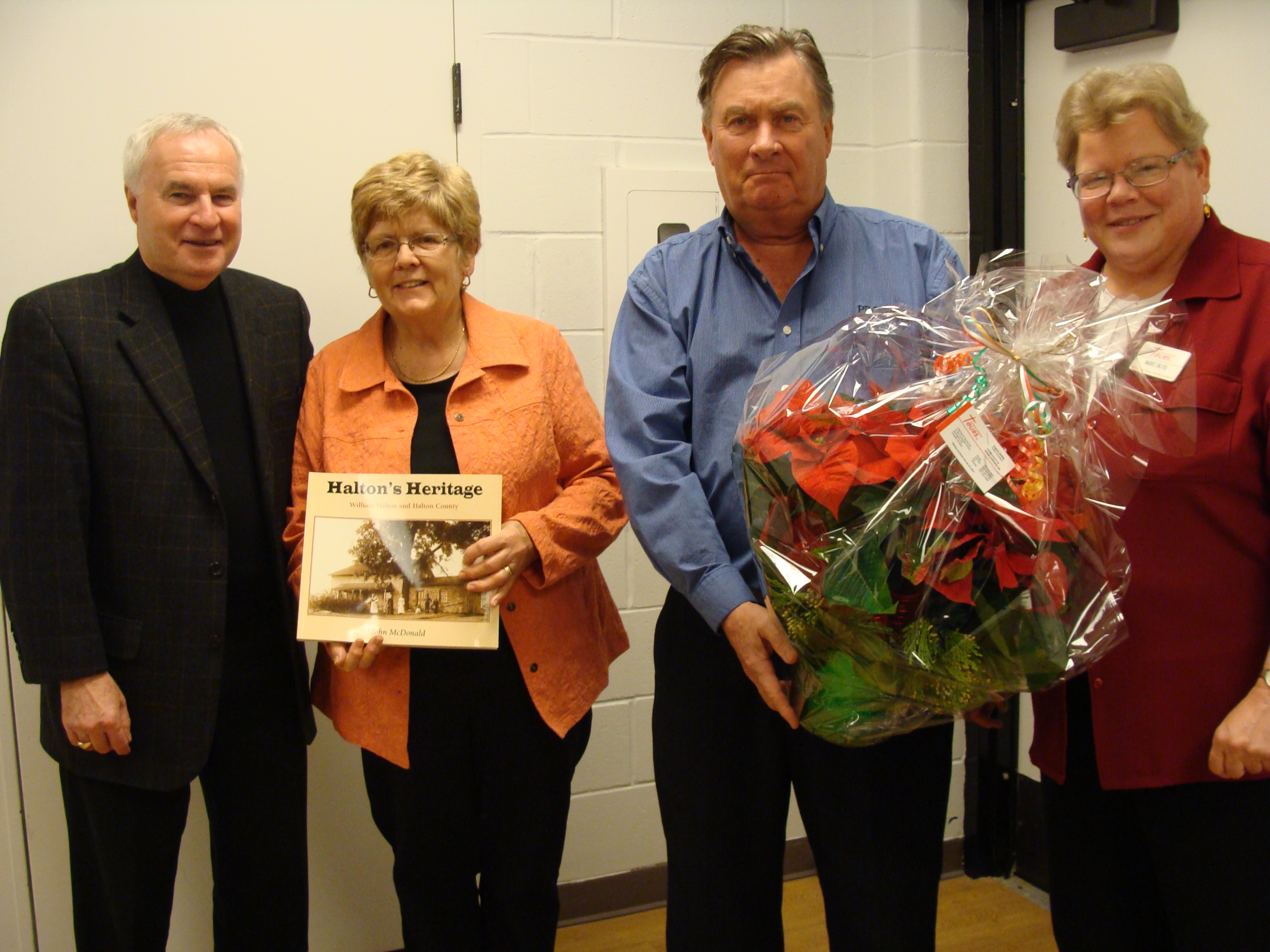 …from left to right John McDonald who presented a copy of his book "Halton's Heritage" to  Jackie Esselmont and Dan Fulcher with the poinsettia presented by Ingrid Zalitis on behalf of Canadian Christian Tours. We did not manage to get a photograph of Ben Miller who won tickets to Geritol Follies.