Information posted December 13, 2013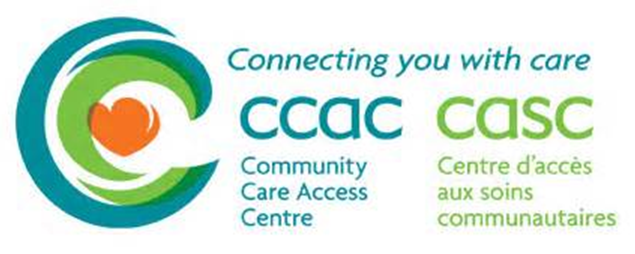 Our  Chapter Community meetings in January 2014 will be held as usual in both Milton and Burlington. We will have a presentation that we believe is of major importance to Seniors in our Region. We have invited CCAC, the Community Care Access centre of Mississauga and Halton, who will explain how health care is provided at home for those people with high health care needs. CCAC's presentation is entitled "Your Gateway to the Health Care System" and will explain their role in providing the required care.
We believe this is a not to be missed presentation and we encourage all of you to take this opportunity to find out how the health care system works in Halton. Sooner or later we can all expect to be confronted with the need for care at home. The better we are informed the better we will be prepared.
Our Milton meeting will be held on Wednesday January 8th at the Seniors Activity Centre, 500 Childs Drive, Milton.
Our Burlington meeting will be held on Tuesday January 28th at the Seniors Centre, 2285 New Street, Burlington.
Our meetings at both locations will be held in the evening. Please be aware that once room capacity limits are reached we may have to restrict entrance in order to comply with building safety code regulations. Doors will open at 6.30pm with the main meeting taking place between 7.00pm and 9.00pm. Coffee and tea will be available.
Both meetings will begin with a welcoming address from our Chairperson, Tom Carrothers. Tom will also provide an update on your CARP Halton Chapter and CARP National activities.
This will be followed by our featured presentation. There will be a break midway through the meeting during which you will be able to chat to our presenters and to obtain information from our sponsors.
We will be very pleased to welcome the following sponsors. We would like to thank them for their support. They will all have tables where you will be able to chat with their representatives and pick up additional information.
CCAC: If you feel that you or your family member need health-care support at home, at school or in the community, your local CCAC can open the door to a world of options and opportunities
tlc moving solutions: moving seniors….with heart. We take the stress out of your move and replace it with tlc.  tlc provides ALL the services that are needed to make your move stress free. Together we recreate 'home' in smaller retirement style. Consultations are complimentary.
Home Instead Senior Care: "to us its personal." Home Instead are a Chapter partner who offers an affordable solution for seniors requiring non-medical assistance such as companionship, meal preparation, housekeeping, laundry, transportation, errands, and personal care in order to remain in their own homes or retirement homes.
At Burlington we will also welcome:
ListenUP Canada: find out all you need to know about hearing solutions.
Drury Lane Theatrical Productions: next performance January 31st.
The meetings will conclude with a few closing remarks from Tom and our 50/50 draw. We encourage you to support this draw as proceeds help defray the costs of putting on our meetings.
Both meetings are open to everyone in Halton Region. If you are not able to attend at one location please consider joining us at the other.
Our meetings are free. We look forward to welcoming all members and their friends.