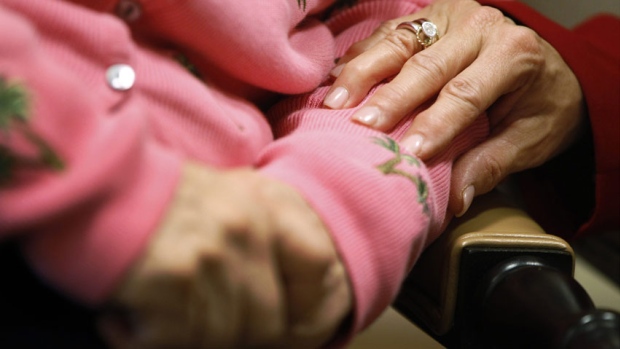 'It's just so very frustrating that there's absolutely no help out there' says family of patient
It's estimated more than 17,000 Nova Scotians are living with some form of the disease and that number is expected to grow as the province's population continues to age.
The family of a woman with dementia says the province isn't prepared to deal with the epidemic heading this way.
This article was published by CBC News on December 23rd, 2013.  To see this article and other related articles on their website, please click here
Per capita, Nova Scotia has the most seniors in the country. Every month 1,000 Nova Scotians turn 65, so the need for dementia care is great and rapidly becoming greater.
Bob Moore's mother–in–law was diagnosed five years ago.
"It's just so very frustrating that there's absolutely no help out there that can be attained without an unreasonable fight," he said.
Bill VanGorder with the Canadian Association of Retired Persons (CARP) has heard that before.
"We're not prepared for the people with dementia now, let alone this great increase in the future," he said.
Nova Scotia Health Minister Leo Glavine said the province has recognized the problem and is working to make improvements by developing a dementia strategy.
VanGorder said that's good but services are needed right now, including training for professional and family caregivers, respite services and help navigating the system.
"When somebody in their family is diagnosed with Alzheimer's they're not sure what to do, they're not sure who to turn to and they don't have the training or the support to be able to help their family member," he said.
There are currently more than 1,000 people in Nova Scotia with dementia waiting for long-term care
© CBC News