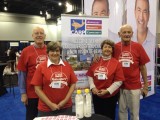 The ZoomerShow in Vancouver was a great event, and we met lots of members, new and old!  Once again, thanks to our fantastic volunteers who made everything so much fun!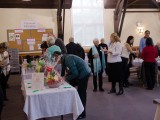 Our travel event and silent auction with North South Travel on March 27 was a great success!  Thanks again to North South Travel, Tauck Tours, Crystal Cruise Lines and Airport Butler for a fun and informative event.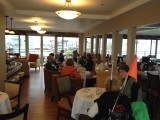 Tea at Terraces on April 16 was sold out!  Thanks to Terraces on 7th and to our Volunteer organizer Ursula Wieneke for putting together a wonderful social event – and to everyone who attended.  It was a lovely afternoon!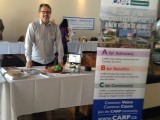 We were pleased to represent CARP Chapter 45 at the Aging Well Community Fair on April 13 sponsored by Kearney Funeral Home.  Thanks to everyone who dropped by to say hi to us while we were there!