Information posted April 25, 2014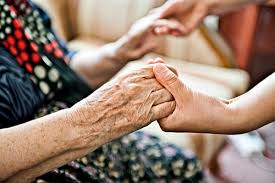 Burlington Age-Friendly Seniors Council invites you to an information session on what you need to know about Long-Term Care and Clients Rights – Empowering Seniors
Wednesday June 4, 2014 at 2:00 p.m.
Burlington Public Library, 2331 New Street, Centennial Room
Guest Speaker: Jane Meadus a lawyer with the Advocacy Centre for the Elderly (ACE) where she is the Institutional Advocate.
This information session is for Seniors, family members, caregivers, volunteers and organizations providing services to older adults.
Please R.S.V.P by May 30th. Call 905 632 1975, email [email protected] friendly.ca or on-line at: empoweringseniors.eventbrite.ca
Please click on this link EmpoweringSeniors_June4_2014 to see the flyer for this event.