Information posted September 19, 2014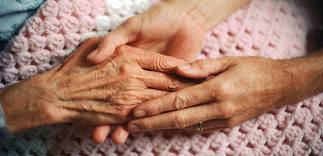 Please CLICK HERE to see the press release for this event
On September 27th, a public service event will be held aimed at raising awareness with the general public and their elected officials about the many significant challenges that seniors are experiencing within Ontarios Home Care and Long Term Care system.
The focus is on issues faced by seniors who have special needs and disabilities such as Alzheimers, vision impairment and other physical limitations and health challenges.
The ultimate objective of the event is to provide a report of findings to government along with suggestions for a policy to ensure that the fundamental health care rights of seniors are being met with compassion, dignity and respect.
The event will provide an opportunity for seniors to discuss the issues they face under the current service delivery model from the perspectives of both themselves and their families.
Six panelists covering various facets of the care system will each provide a brief presentation from their organizations perspective and then participate in a dialogue with the audience.
Come and share your experiences with us and lets do something about this important issue!
Atrium Room Oakville Town Hall Saturday September 27th 1pm-4pm
Doors open and refreshments available starting at 1pm
FOR INFO CONTACT: Email [email protected] Phone 416-768-2851
This Ecumenical event is initially sponsored by Father Mark Gatto Of St Matthews Parish