Information posted November 20, 2014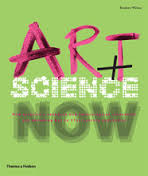 The Centre for Elder Research at Sheridan College invites you to an engaging and interactive lecture by Lisa Meschino. Lisa is a community-engaged visual artist with a PhD in cognitive neuroscience.
In this lecture, she will discuss her work and how valuable it can be to work at the intersection of research, art and therapeutic practice, while also demonstrating some of the techniques she uses in the community. Please CLICK HERE for further details.
When                      Wednesday, November 26,  7:00 p.m. – 8:30 p.m.
Where                   Sheridan College, Room J102, 1430 Trafalgar Road, Oakville
Please Rsvp to:  Paulina Camino, 905.845.9430 x 8617, or Email [email protected]
Parking                 Parking tickets are available at the blue kiosks