Information posted December 27, 2014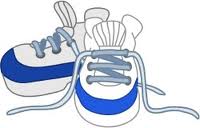 Following an indulgent holiday season filled with baked goods and glasses of holiday cheer, the snowbanks may not be the only things that have accumulated inches! The New Year is the perfect time to make a resolution to shed those unwanted pounds and get in shape by joining a gym or fitness club.
Consumer Protection Ontario offers these tips to help you make smart choices and protect your hard-earned money.
Read the entire contract, including the small print. Don't be afraid to ask questions, especially if you're unsure of what is and is not included in the membership, such as towel service, pool, and use of a locker.
You are entitled to a 10-day cooling off period after you sign the contract in case you change your mind and want to cancel the membership.
Choose to pay monthly. The gym must offer you the option of paying membership and any initiation fees in monthly installments.
If you cancel your membership, do it in writing and then hand-deliver the letter or send it via registered mail.
After cancelling, remember to tell your bank to stop automatic withdrawals from your account.
Ask for a free trial or day pass before making a final decision.