Please join Denice  Thompson and April Lewis as we travel to Ireland, the beautiful Emerald Isle in September 2015.  In conjunction with our Affinity partner, Sell Off Vacations and Collette Tours, our Chapter is inviting you to join us on our second annual CARP tour.  Our first one to South Africa was a resounding success.
We will be travelling around all of Ireland including Northern Ireland for fourteen days…September 13 -26th inclusive allowing you an extra day in Dublin to shake off the jet lag. The tour includes, Kilkenny, Waterford, Blarney, Ring of Kerry, Killarney, Cliffs of Moher, Galway, Donegal, Derry, Belfast and more.
Cost is $4,849 based on double occupancy  and includes bus to YVR and airfare to Dublin via London, all taxes and fuel surcharges, tour, hotels, most meals, entry fees and all tips included for servers, tour guides and bus drivers.
Book before March 16th,2015 and save $200.
All CARP members receive a further $60 discount.
Please attend our FREE presentation and information session on Wednesday, January 28th, 2015 at White Rock Community Centre, at 15154  Russell Ave., from 6:30 p.m. – 8:00 pm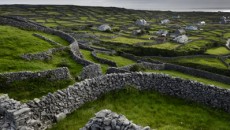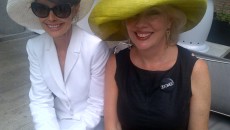 .
Refreshments and door prizes.
RSVP to Denice at 604-538-5778
For further information and /or booking of Ireland tour, please contact Elena Miller at SellOffVacations.com or call her at 778-593-0462 extension 2126.
It will be another amazing adventure!