Information posted February 17, 2015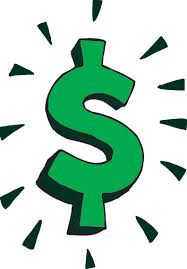 The Seniors Working  Action Group (SWAG) presents a free seniors program presented by the Canadian Bankers Association
Thursdays March 12, March 19, and March 26, 2015 from 11:30 –12:30 p.m.
QEP Older Adult Centre, 2302 Bridge Road, Oakville.
Please RSVP to 905-845-6601 Ext. 4673 as seating is limited
Cash Management (Thursday, March 12)
A lot can happen in retirement and change is the only constant. When it comes to making the most of your money in retirement, you need to be prepared. Understanding how your needs might change over time, dealing with debt and expecting the unexpected are all part of cash management.
Financial Abuse  (Thursday, March 19)
Financial abuse occurs when someone tries to take or control something that belongs to you. That may include money, property or personal information. It is unethical and in many cases illegal.  Find out what steps you take if you suspect financial abuse and where to go for help.
Fraud Prevention  (Thursday, March 26)
Financial fraud is any kind of crime that targets your money through your bank accounts, credit cards, or investment accounts. Think of it as the modern-day equivalent of a pickpocket – except in this case, scammers are looking for any personal information that can be used to get your money. Learn 9 ways to prevent fraud and where to get help.
Bring a brown bag lunch and join us in the Queen Elizabeth Park Older Adult Centre (QEPOAC).  Complimentary light refreshments.