Information posted March 9, 2015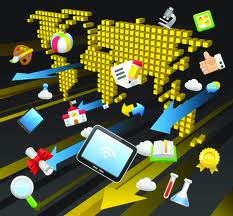 Please join ETAG's for their ALL NEW and UP-TO-DATE technology workshop about privacy and safety online in Georgetown on Thursday March 12th at 1:00 PM. Topics will include setting appropriate privacy settings on your smartphone, tablet, and computer with highlights about Facebook settings, removing malicious software from your device, interacting with advertising online, and avoiding common scams and viruses, to name a few.
As always, they will have LOTS of different devices for you to try out yourself, and you can ask ETAG's technology tutors your own personal technology questions during the planned Q&A, so bring your gadgets. As an added plus, drinks and snacks will be provided!
The details about the venue are below:
Location: Georgetown Alliance Church – 290 Main St. S. Georgetown
Time and Date: 1PM to 4PM on Thursday March 12th, 2015
CALL 1-866-457-8252 TO REGISTER OR EMAIL [email protected]
They hope  to see you at the workshop. Please bring your friends!