Information posted April 30, 2015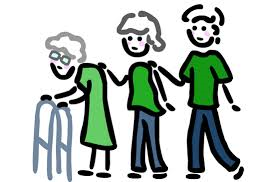 If you are a caregiver for a loved one….then this presentation is for YOU.
Presented by the Seniors Working Action Group
Tuesday May 5th, 1.00pm, at the Sir John Colborne Centre, 1655 Old Lakeshore Road, Oakville.
There is no charge to attend this presentation. Complimentary light refreshments will be served.
Topics will include:
1; Supports for Daily Living (S.D.L.)
This program offers a full range of in-home non medical services such as dressing, washing, bathing and light meal support.
2. Caregiver Recharge.
This program provides up to 168 hours of free in-home relief for caregivers per year.
If you wish to attend please call 905 815 5960. You can also see the flyer for this presentation by clicking here.