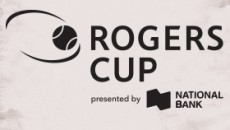 Are you among the hundreds of thousands of Canadians resolved to live a happier, healthier, more active life this year? Is this the year you'll make time for more fun, spend more time with family and friends, or try something entirely new?Just as making resolutions and setting realistic goals to achieve them is important, so too is recognizing that every day offers a fresh start – so if you've already broken your resolution (as most of us quickly do), don't throw in the towel… keep going. Carpe Diem!Looking for a reason (or excuse!) to play? Here are 15!

Tennis is a game for life, welcoming players of all ages and abilities
Tennis is social – enjoy time on the courts with family and friends and meet others from your community
Tennis appears to promote continuing brain development and reinforces important values such as discipline, honour, perseverance and respect
Physically active people are healthier and happier – try tennis and see for yourself
Tennis is a great form of aerobic exercise – an ideal way to show your heart and lungs some love. Do you get enough exercise?
Tennis torches calories and burns fat
Regular tennis and other forms of exercise participation can help manage stress, anxiety and depression
Tennis builds muscle – particularly in the legs
Tennis increases hand-eye and overall body coordination
Tennis provides a terrific form of cross training for those who enjoy other sports
Playing doubles teaches us and reinforces the value teamwork
Tennis is a weight-bearing activity that promotes bone strength and reduces the risk of osteoporosis
Tennis improves flexibility – all that bending and stretching to return the ball will help you increase or maintain your range of motion
Tennis promotes a sense of well-being while improving self-esteem and confidence
…and perhaps the best reason of all? FUN!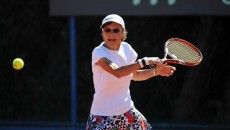 TIP! Just getting started or introducing your kids to the game? Keep it simple and have some fun hitting balls against a brick wall or the garage door.
Many of these reasons relate to proven physical and mental health benefits. We know for example that exercise enhances heart health, can help treat depression, helps prevent osteoporosis, and even helps our kids perform better academically.