Information posted June 4, 2015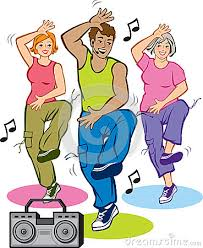 Are you in the mood to get moving? In celebration of Seniors' Month, we would like to invite you to a complimentary Zumba Gold workshop at Sheridan College (Dance Studio H125) on Saturday June 20, 2015 from 1:30 – 2:30 p.m. followed by light refreshments at the Centre for Elder Research.
The workshop with be led by Jill Laskey who has been a group fitness instructor and personal trainer for 20 years. Zumba Gold is a modified program that is suited for active older participants as well as those just starting their journey to a fit and healthy lifestyle.
Come enjoy the music, the moves and the party in celebration of Seniors' Month!
No experience required, open to men and women, and please wear sturdy sneakers.
For more details please click here to see the flyer and please RSVP as requested.