Information updated June 6, 2015.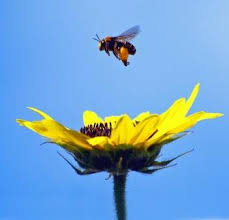 PLEASE SAVE THE  DATE AND BE SURE TO JOIN US for our ANNUAL CELEBRATION and AGM which will be held on June 23rd in the Auditorium at the Halton Regional Centre (HRC). The Regional Centre is located at 1151 Bronte Road just north of the QEW. Entrance will be by the north doors and ample parking will be available in lots J, K and L which are a short walk to the entrance. Please click HRC_Parking_Map here for a map which provides information on how to access the HRC from Bronte Road and shows how to drive to the designated parking and entrance areas. Doors will open at 5.15pm. The main program will begin at 6.45 and the evening will wrap up around 9.00pm.
We will have 29 sponsors, see list below, who will have  their displays all set up and ready for you to visit and chat with them.
Martin Pangan will provide background entertainment throughout the evening. Martin has an easy listening style of music and an excellent repertoire of well known songs.
Our main program will begin at 6.45pm with a welcoming address by Halton Region Chairman Gary Carr followed by opening remarks from our Chapter Chair, Tom Carrothers.
For our featured presentation we will delighted to welcome two very interesting speakers who will discuss:
REIMAGINING HALTON – HALTON REGION AS AN AGE FRIENDLY COMMUNITY
What would you like to see Halton become; what kind of a community do you want to live in and your children and grandchildren grow in? Come out to Halton Chapter's AGM to see a vision of what Halton could be , see what the journey will be like and contribute your ideas. You will leave enthused about our possible future and with the knowledge of how to make it happen.
Our speakers will be:
Lucy Marco and Jean Kincade, RN, PhD
Lucy retired as Director of Immigrant Settlement Services for the YMCA of Brantford in June 2006 and is currently President of the Grand River Council on Aging. Lucy has 54 years of experience in manufacturing, marketing, human resource training and facilitation, administration and management positions, combined with over 40 years of volunteer service in over 40 community boards, service clubs and advisory committees.
Jean was born and raised in rural Saskatchewan. She was a Research professor for 26 years at the University of North Carolina at Chapel Hill. She is active in community service focusing primarily on health and social services to improve the quality of life of older adults. In April 2006 Jean took early retirement from the School of Medicine Center for Aging and Health and moved to Brantford.
Refreshments will once again be generously provide by the Chartwell Retirement Residence of Oakville. Seating will be informal and all tables will have a centre piece provided by Lioness Floral Creations.
Before our program wraps up around 9.00pm we will have our prize draws. There will be our usual 50/50 draw plus our Chapter Partners prize draw. Our Partners will be contributing to a certificate for 2 tickets to any of Canadian Christian Tours 2015 day trips. In addition many of our sponsors will have their own prize draws details for which will be available at their individual displays.
Sponsors.
CARP Halton Chapter is very fortunate to have many sponsors who will be in attendance at our 2015 Annual General Meeting. They will all have displays where you will be able to pick up lots of information of interest to our demographic. We encourage you to take the opportunity to chat with them to find out about the services they offer and to take advantage of the benefits they provide. Our sponsors are listed below in alphabetical order. Please support our sponsors and rely on their expertise.
You can find more information about each company and the services they provide by clicking on their names which are linked to their websites.
Halton Chapter Partner Sponsors: 
Established in 1979, Burlington Memorial Gardens features over 100 acres of beautifully landscaped and immaculately manicured gardens. Part of the Arbor group of cemeteries and funeral homes, the property is part of the historic Niagara Escarpment.
Canadian Christian Tours organizes day trips, multi-day trips, and international trips. In addition, CC Tours is a full travel agency, with the ability to book flights, all-inclusive holidays, cruises, hotels, transportation.
Chartwell Oakville Retirement Residence
Chartwell Oakville Retirement Residence is nestled in the flourishing Oak Park Community; Oakville. It is an excellent choice for independent seniors as well as seniors who require assisted living services.
Do you or your dependent suffer from physical or mental disabilities? Our company helps you obtain the tax credits you deserve.
Not health care, "help care" Too many seniors leave the homes they love each year. Too many lose the neighborhoods and the friends that enrich their lives because they can't fully care for themselves. That's where we come in.We pride ourselves in making a difference providing the care you need, when you need it.
The following three services are provided by Halton Healthcare:
Connect Care Medical Alert Service: is a hospital owned and operated program for over 25 years. Helping people remain living in their own home for as long as possible. Monitored 24 hours a day, 7 days a week, Connect Care is now available across Canada. All net proceeds support hospital programs. Trusted and recommended by doctors, healthcare professionals, clients and families.
Work-Fit Total Therapy Centre: is a rehabilitation facility helps patients regain their physical function. The 2000 sq. ft. gym and large treatment area allows qualified staff to focus on providing the most current evidence based treatment that will help you get better and stay better.  Recently awarded the Ministry of Health funding for criteria specific physiotherapy in the Oakville, Milton and Georgetown hospitals.                                                                          www.WorkfitPhysiotherapy.ca
The Oakville Hospital Footcare & Orthotic Centre: has been owned and operated by Halton Health Care Services for over 20 year. Qualified chiropodists and RPN's help relieve pain by offering services such as: custom orthotics, routine nail care, diabetic foot care, plantar fasciitis treatment, and compression stockings to name a few. They also offer personalized care and education to help improve and maintain your health.
An affordable solution for seniors requiring non-medical assistance such as companionship, meal preparation, housekeeping, laundry, transportation, errands, and personal care in order to remain in their own homes or retirement homes.
LegalShield gives you the advice you need to deal with everything from the trivial to the traumatic.  Our services will protect you and empower you to worry less and live more. Call us, we can help – 905-963-7452
Shoppers HomeHealthCare, Burlington
As part of Canada's leading retailer of home healthcare equipment and supplies, Shoppers Home Health Care in Burlington helps Canadians every day to lead healthier, independent lifestyles.
Find new freedom in your home. Our experienced and reliable Service Technicians specialize in quality home repairs, maintenance, safety, and accessibility. We provide expert knowledge, compassionate service and affordable solutions.  Visit us at  www.SilverWaveHomeServices.com for more on how we will help you make yours a home for a lifetime.
For what's next.  A network of exceptional specialists serving clients aged 50+ and their families with Right Sizing, Lifestyle Homes, Crisis Transitions and Estate Sales since 2001.Our team include Master Accredited Senior Agents (M-ASA), Seniors Real Estate Specialists (SRES), Certified Professional Consultants on Aging (CPCA) and Certified Relocation and Transition Specialists (CRTS®) for seniors.
Solutions for Aging Health and Wealth Care
One of the first of it's kind in Canada.  A dedicated team of financial advisors specializing in the fastest growing segment of the population, seniors, boomer, and caregivers. Our program called the "Parent Health Advocate Program"tm is designed to help our clients manage their role as health and financial advocate for your aging family.  Solutions for Aging was recently featured in the February edition of Investment Executive Newspaper.
The McLennan Group Insurance Inc.
Offers innovative coverage solutions with a blend of unbeatable value, customer service, and trustworthy advice from licensed representatives. With Insurance Programs for CARP Members, it's easy to protect your auto, home, health, vacation and finances, or provide for loved ones when you're gone.
With tlc we help you move; from start to finish. We can help you find a place to live, prepare a floor plan, remove unwanted items, pack, unpack, resettle you completely in your new home…right down to a made bed and art on the wall and on move day! Consultations are complementary.
General Sponsors:
Our job is to make walking easier for you! We carry a wide range of functional and fashionable footwear in various widths, compression socks to help control swelling and we custom make orthotic insoles to help support your feet and align your whole body which helps control knee, hip and back pain as well.
With over 60 years of family business experience deGraaf Financial Strategies has the knowledge & real life experience to guide you through your financial seasons of life.
Lioness Creations Floral Design
Floral Design, Gardening and Landscaping, Accessories – the Beauty of Nature Inside and Out. Workshop now located at Kerr Village House, 310 Kerr St., Oakville.
Your hearing aid experts for life™
Our mission is to provide individuals who have a hearing loss with the most professional, comprehensive and convenient hearing healthcare services, including high quality, affordable hearing aids, and the counseling and assistance they need to enhance the quality of their lives through better hearing.
The home medical equipment specialists. When you contact MEDIchair Halton or MEDIchair Etobicoke, we will help you with life enhancing solutions for your home healthcare needs including CPAP therapy products for the treatment of sleep apnea.
Since 1994, we have been providing Personal Home Care Services to individuals who are dealing with health concerns that affect their independence. Our goal is to give you the choice to stay at home for as long as you wish while maintaining your independence.
Trusted, professional, and knowledgeable general contractor since 1969.Experts when it comes to the ins and outs of older homes and bringing efficiency to an industry commonly known for delays.  We are fully licensed and carry a $5 million liability insurance policy and all of our trades have WSIB clearance certificates. Special offer for CARP Members
Silver Sherpa provides independent planning, coordination, and navigation services for seniors and their families. Our scope encompasses financial and legal affairs, physical and mental health plans, social engagement components, nutrition, personal safety plans and more. We help you plan for the future, as well as navigate unexpected transitions and crises.
Our mission is to help people of all faiths and beliefs create meaningful experiences that acknowledge and celebrate the life of the person who has died and facilitate the process of healing in the living in a manner which exceeds their expectations. We will do this in a caring, confidential and sensitive manner that respects the dignity and worth of the deceased.
Pearle Vision, Burlington at Appleby Crossing
Conveniently located at the southeast corner of Appleby and Dundas, Pearle Vision Burlington serves Burlington, Oakville, Milton, Waterdown and beyond! Our eyeglass store and vision center is dedicated to providing you with the latest designer styles of prescription eyeglasses, sunglasses, contact lenses. We have licensed opticians on-site at all times, as well as a licensed optometrist with evening and weekend appointments available.
Non Profit Sponsors:
In support of Community Mobilization and Engagement, the Halton Regional Police Service has established a Community Mobilization Bureau (CMB) in each District (municipality) in the Region. These Bureaus work with community partners to collaborate on local community safety and wellbeing strategies.  The vulnerable persons team within the Community Mobilization Bureau, addresses and supports the needs and concerns of Halton's Senior population.
Older Adult Advisory Committee
Halton Region's Older Adult Advisory Committee is an advisory body to Halton Regional Council that provides information on seniors' issues to assist Council in making informed decisions on the behalf of seniors living in Halton.
ETAG is a registered charity dedicated to eliminating the digital divide between generations. Through FREE technology education and support programs, ETAG helps answer technology based questions simply and provides users at any level of experience with guidance using the Internet and almost any popular device, including laptops, tablets, e-readers, digital cameras and cellphones.